Department Of Political Science

Year of Establishment:

UG – 1969
PG – 1986
Research Centre - 1996
Vision and Mission
Vision
The Political Science and Public Administration Department seeks to provide students with a learning experience that will equip them to face the challenges of an increasingly complex job market and prepare them to become active and engaged citizens at the local, national and international levels.
Mission
To teach Indian democratic values.
To cultivating knowledge about Indian & Western Political Thinker.
To give information related to Indian Administration system & International Politics
Making significant role in the area of research work particular from rural and tribal areas.
Goals
To spread the constitutional values like democracy, secularism, fraternity and equality among the students.
To create awareness among the students about Political philosophy.
Provide updated information in preparation for the competitive examination.
To make civilized citizen of India.
Research Centre in Political Science
List of Research Supervisors
S. No.

Name of Supervisor

Year of Recognition

as Research Guide

1

Dr. D. N. Suryawanshi

2002

2


Dr. Pramod Yadav

2015

3


Dr. Ayasha Ahmad

2018
Departmental Research Committee (DRC)
All academic matters related to Ph.D. degree shall be processed by a Departmental Research Committee (DRC) consisting of the following:
(1) Chairman - Principal
(2) Dr. Pramod Yadav, Member
(3) Dr. Ayasha Ahamad, Member
Eligibility for Registration for the Degree of Doctor of Philosophy and other rules as per Ordinance No. 45 Hemchand Yadav Vishwavidyalay.
Staff
| | |
| --- | --- |
| Name | Dr. Pramod Yadav |
| Designation | H.O.D. |
| Qualification | M.A.(Pol.Sc., Pub.Adm. & Sociology), Ph.D. & LL.B. |
| Date of Birth | - |
| Appointment Date | 01-01-1970 |
| Mobile Number | 9425211987 |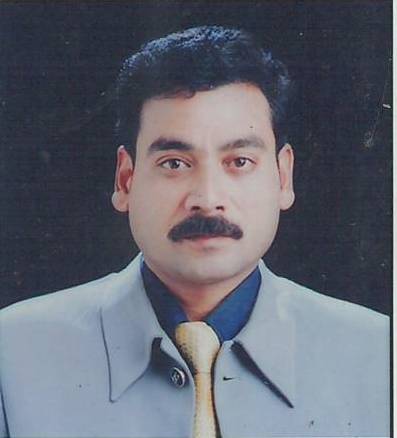 | | |
| --- | --- |
| Name | Dr. Ayasha Ahmad |
| Designation | Asst. Prof. |
| Qualification | M.A., Ph.D. |
| Date of Birth | - |
| Appointment Date | 01-01-1970 |
| Mobile Number | 9827613904 |